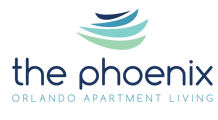 Your Review
Submit a Review

Resident Reviews
|Recommended: YesIt is an amazing property and the management is awesome — I love living here, all of the amentities are well taken care of and easily accessible to use, a lot of parking and close to most major cities and fun life.
|Recommended: YesGreat place — I moved this year and couldn't be happier. The complex is immaculate, peaceful and the staff is super friendly.
|Recommended: YesNice place to call home — The Glenn is in a convenient place, especially because I'm a UCF student. The staff are very nice and living here is nice.
|Recommended: YesI love The Glenn — I love the Glenn, compared to other housing options in the UCF area it's definitely the one to go with. The only complaint I have is my neighbors blaring music till 3 am almost every weekend. It's kinda unbearable how loud and inconsiderate they are to their neighbors. The walls are a bit thin so you can hear everything. Also, Maintence is a 50 50. They usually fix all issues quickly, but some of my move-in complaints have still not been addressed. One of them being warped flooring and a musty smell of the carpet. Overall, 4 5. I have lived in far worse places in the UCF area and this one seems the most active with parking and cleanliness.
|Recommended: YesIt's amazing — It's pretty nice everything was just the way we wanted when we moved in
|Recommended: YesGreat value — Great value apartments, clean, nice quiet area.
|Recommended: YesI love this apartment complex very friendly — I love this apartment complex very friendly and good with payments or when u need help
|Recommended: YesAwesome — It was a great experience
|Recommended: YesBest Apartment Ever — I am very pleased with this apartment. I think the Employees are all very helpful. Especially Layla She went above and beyond to Help me with everything. The Amenities are Awesome too And It's in a great spot And The Pools are Always Clean
|Recommended: YesGreat Apartment for College Students — I am writing this review after completing my first year at the Glenn and I just resigned for another year since I love living here so much. I love the no hassle parking - not having to deal with a guard gate, assigned spots or visitor parking. I also have loved how conveniently located I have been here with quick access to UCF the highway. Overall wonderful place to live.
|Recommended: YesIt's a nice place — I would tell them that I like it, It's very quiet.
|Recommended: YesGood quality, location, service — Like any apartment complex it has its issues and individual units may have their problems, but staff and maintenance are responsive and it is a nice place to live overall. Lovely wildlife ducks, hawks, squirrels and small lakes throughout as well, so a bonus there.
|Recommended: YesSafe and quiet — It's pretty cool and quiet.
|Recommended: YesNice area, good property staff ... — The property is in nice area, has perfect amenities, wonderful property staff.